Les Gets is a small French Alpine village with tonnes of charm and excellent facilities. The resort is geared towards families. If you are after a family holiday in beautiful surroundings where everyone will be exhausted every evening after a day outside, look no further. The numerous high quality restaurants both in the village and on the slopes should complete the holiday.
At 1172m Les Gets isn't high but its micro-climate means it has a snow record to rival many higher resorts and when it's a white-out the tree lined pistes make skiing much easier.
It's part of the vast Portes du Soleil ski area which covers 12 different resorts in France and Switzerland with a combination of 650km of pistes, enough for even the most adventurous skiers. Morzine is 10 minutes away while Avoriaz is only another 10 minutes further on.
The village's first chair lift opened in 1938 with the Mont Chéry ski area opening in 1954. 
NOW, THERE ARE 48 LIFTS AND 120KM OF SECURED SLOPES TO ENJOY! THE RESORT IS RUN WITH STRONG ENVIRONMENT CONSIDERATIONS BUT THIS HASN'T STOPPED SIGNIFICANT INVESTMENT IN THE LAST DECADE IN NEW CHAIRLIFTS, SNOW MAKING FACILITIES, SNOW PARKS AND FREERIDE AREAS… AND FOR 2015/16 THERE WILL BE EVEN MORE TO ENJOY!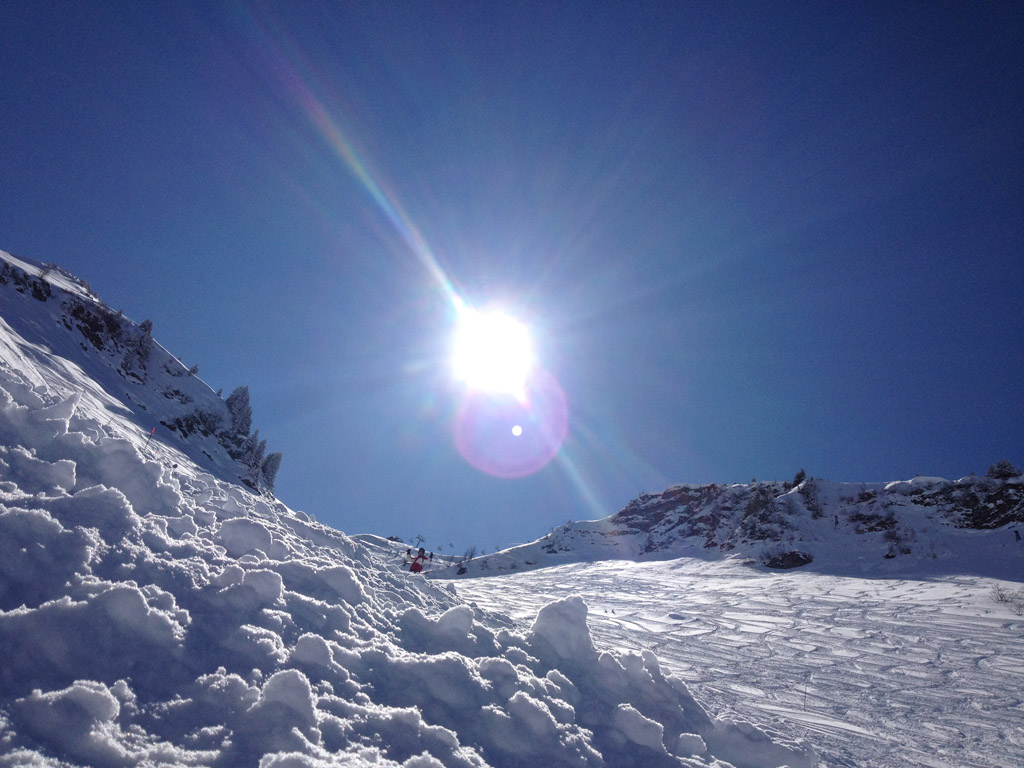 0
Valleys
0
SQUARE MILES
0
KM OF PISTES
0
SKI LIFTS
Les Portes du Soleil in numbers...
The "Cyclamens" piste, the new "Arnica" piste at Ranfoilly and the freeride zone at Rosta have been carefully designed to ensure that the sensative local environment is preserved. As always, the aim is to increase the pleasure of skiing in harmony with preservation of the natural environment.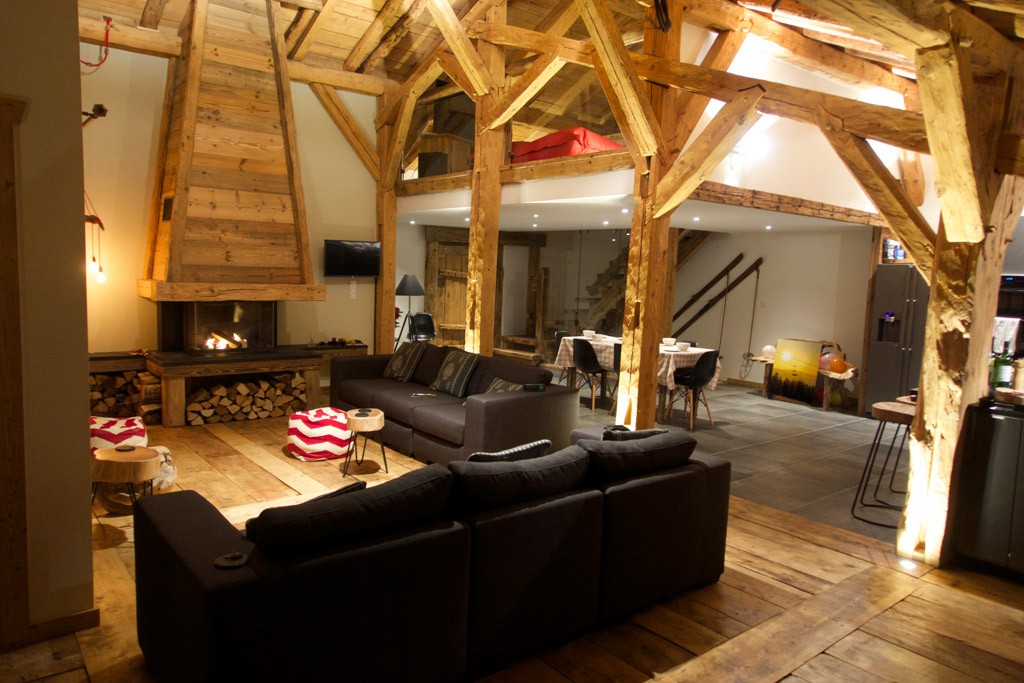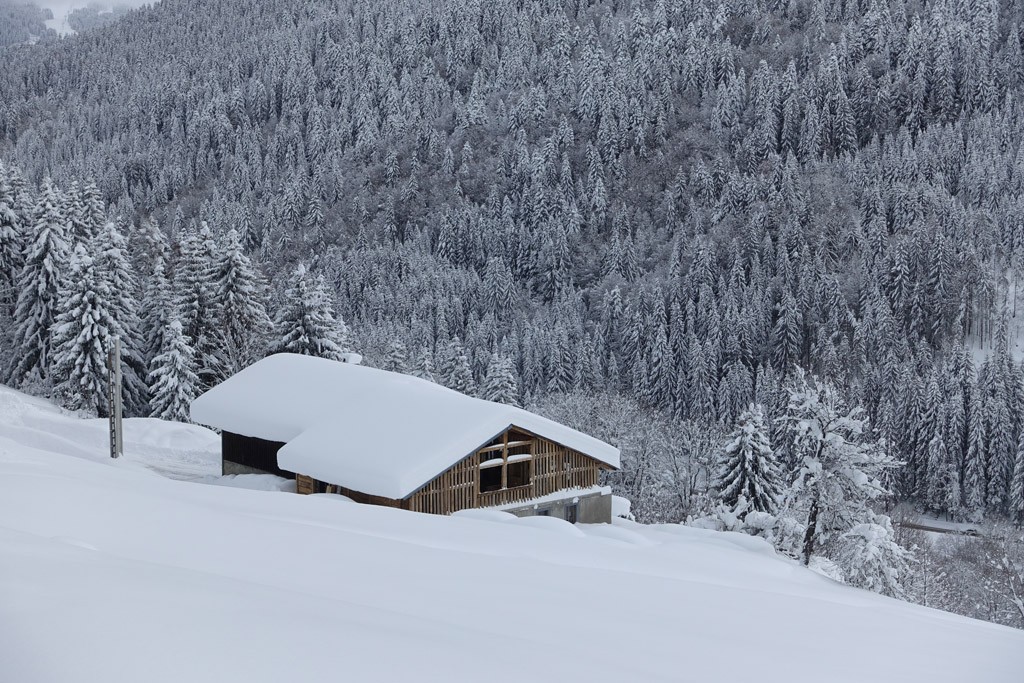 Apart from the fabulous skiing, biking and walking, Les Gets is most known for being the home of Mechanical Music, there is a museum specifically dedicated to it in the village and every two years, a festival is held to celebrate the 'orgues'. Traditional savoyarde fare is central to life in Les Gets is  tartiflette (gratin potatoes cooked with reblochon cheese and bacon), fondues, pierre chaudes and of course génépi, the local digestif.  There are great plenty of restaurants to choose from, both in the village and up the mountain. You certainly won't go hungry!
There is always a great buzz in the village – a welcome 'pot de bienvenue' every Monday evening, visits from Father Christmas, an ice-rink (that converts into a bike park in the summer), regular carpentry demonstrations of wooden games or musical instruments, a carousel, a weekly food market, 10 pin bowling alley, a cinema (often showing films in English), pétanque court, a cheese dairy, etc…  And if it all gets too much then there are plenty of spas and massages available to soothe the aches and pains!

Arriving at this special location, with the closed front, makes the entrance even more special. The way Les Deux Cents has been set up – the entrance, the living room with the enormous kitchen, the lovely rooms and sauna downstairs made our stay unforgettable.
31st December 2015

Nous partons à contre-cœur de ce magnifique endroit.  La météo capricieuse, nous a permis de profiter au maximum des services hauts de gamme du chalet. Nous avons beaucoup apprécié son ambiance chaleureuse au design soigné. Un grand bravo pour cette rénovation de belle qualité. 
11 January 2016

Great first stay in Chalet Deux Cents; 3 days of unbelievable January skiing and an awesome place to stay.
18 January 2016

What a fantastic chalet, fantastically hospitable and super comfortable – really well done on the great effort in accomplishing such a fine feat.
19 January 2016

Where does one start? The chalet is an outrageous success!
19 January 2016

Une semaine en famille inévitable!  Nous avons pu expérimenter le Chalet Deux Cents sous la neige, sous la pluie et sous le soleil, et chacune de ces expériences a été mémorables! Du coin télé, au jacuzzi sous la neige, avec un livre au coin de la cheminée. Le chalet a un charme fou.
12 February 2016

Un super séjour dans un chalet fantastique qui nous a permis de profiter pleinement. "La salle de jeux" était un grand succès, merci beaucoup.
27 February 2016

What an amazing job you've done turning a once cow barn into a luxurious ski chalet! As my daughter said "I wish we could stay for one thousand days!"
7 April 2016

We had an excellent weekend in this amazing chalet. Everything has been done with great taste, a perfect mix between tradition and modernity, this mix between glass and wood is just wonderful.
18 April 2016

Nous avons passé une magnifique semaine dans le chalet Deux Cent. Félicitations pour ce chalet que vous avez fait d'une superbe façon avec beaucoup d'authenticité. Nous avons profité de notre semaine, l'équipe de century 21 est géniale, les services sont de grandes qualités et sont très disponibles. Le chalet est très adapté pour les enfants qui ont adorés l'espace de vie, le babyfoot et le jacuzzi.  Bravo pour ce magnifique chalet.
31 December 2016

What a wonderful place to stay! We really felt at home and it enabled our large family to spend our holidays together! We were really amazed by the way you built this chalet with such respect to nature and the environment. Congratulations!
17 February 2017

Merci de nous avoir permis de passer une excellente semaine avec nos 3 enfants et conjoints et nos 2 petits enfants.  Le chalet est superbe, mariant l'authenticité et le moderne avec des matériaux de qualité.
11 March 2017

I am not sure its possible to tell you how much we all love Chalet Deux Cents! We are a group of families (some regular skiers and a newbie family) and our stay in Chalet Deux Cents has been AMAZING! The hard work and love you have put into this chalet are evident; everything has been thought of and the home from home environment has made this a very special place to spend a holiday.
February 2018

Merci pour ce super séjour dans ce chalet fantastique.
9 March 2018

Calme, sérénité, cheminée…  Un endroit parfait où on pourrait vivre! Félicitation pour la réalisation parfaite.
17 March 2018

WOW!! What an amazing Chalet you have, it is beautiful! Ourselves and our friends have had the best time, Les Gets is such a beautiful village with everything you need close by but the real star of the show was your Chalet, it has everything you could wish for and we have made some wonderful memories.
3 August 2018

What can we say! You have down an amazing job with Chalet Deux Cents. It is such a sympathetic renovation and done with such love and passion. We had a brilliant week in your fantastic alpine retreat. It will live long in our family memories.
30 March 2019

I didn't think my expectations could be exceeded but they are! The chalet is amazing in every way. You have thought of everything. We all loved apres ski hot tub sessions, baby-foot competitions, chilling film time on the mezzanine and lovely long dinners around the magnificent dining table. This is a fabulous memory-maker of a house.v
Thank you thank you for letting us stay at your beautiful Chalet Deux Cents! We have loved being here so much – from the first moment we stepped inside the front door and said… wow!
7 April 2019

We've had an excellent week and the chalet accommodated all 12 of us very comfortably. We've made use of all the facilities – table football to hot tub and sauna even in the 30+ degC weather! The chalet is easy to get to, very well equipped and has everything you need. The bedrooms have masses of space and very comfortable beds. We will return!
26 July 2019